Landscaping
Landscape in Markham & Across Toronto
Not only can we get your project started with the best soil, our landscaping team can help you with your project.
We are a full service landscape company that offers you the flexibility you want. We work with you for the same goal of providing you with a property you will be proud of.
Delivery. We'll deliver the materials to a spot that makes it easy for you to spread it around your yard.
Installation. We'll install the materials in your yard, working under your direction.
Hard-Scaping. We do the hard work, and leave the planting and design to you.
Recent Projects
Full Front Yard
Recently we completed a project to completely re-do a customer's entire front yard. Here's a shot of the freshly installed result, with top-soil, full sod, grass beds, mulch and shrubs.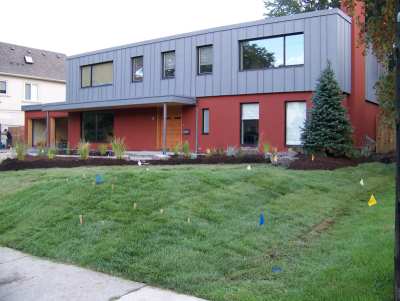 Rock Steps
We're proud of the rock steps we designed and installed for this customer.